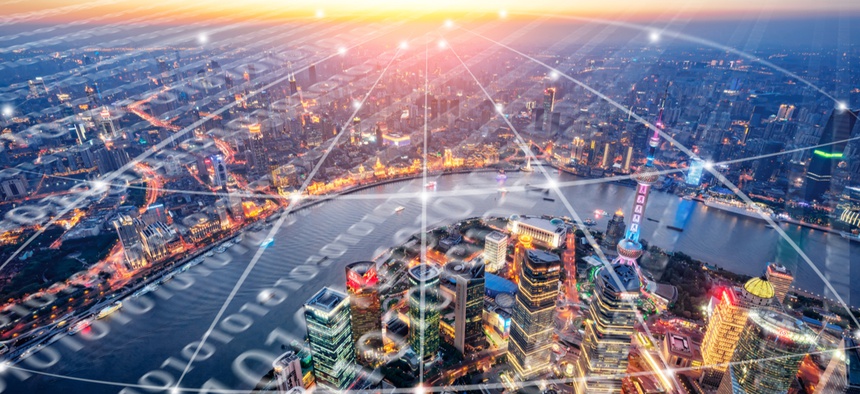 Data's role in the public sector, financial services, healthcare, and beyond have become increasingly significant in decision-making processes. Splunk recently released a report, "The Data Age is Here. Are you Ready?" where over 2,200 business and IT leaders were surveyed about the level of preparedness they feel about the future with a significant influx of data. Strikingly, when asked about how prepared leaders feel to handle the data they will collect and manage, which may grow by a factor of 3.5 in the coming years, 86% said they are not prepared for the rapid increase.
This increase in data is partially facilitated by emerging technologies that play a prominent role in expediting digital transformation. Its advancing developments and services are being utilized online faster than before. Technologies such as augmented and virtual reality (AR/VR), the Internet of Things (IoT), and blockchain create data while 5G, edge computing, and artificial intelligence and machine learning set up the conditions that breed data. Considering five of the six technologies, less than 20% of public sector agencies utilize the technology, which results in additional pressure on agencies.
When looking at the future of addressing the best practices for collecting and managing data, there are uncertainties about developing a model. Two main challenges that agencies need to overcome in the Data Age are integrating data from multiple sources and managing the increase of data while having limited resources and lack of preparedness for utilizing emerging technologies. However, these aren't the only challenges that organizations face. They range from the lack of skills needed, difficulty recognizing which data is important, and a lack of emphasis on data collection and management. The challenges only further the agency's gap in preparedness for the incoming increase of data and information.
For recommendations moving forward, first is tracking all the data of an organization, from the data sources to its practices being ingested, managed, and analyzed; this can help optimize an organization's data use. Another more long term option is building a growth strategy by focusing on what improvements are needed for products and services to incorporate new data and technologies. Praescient Analytics values innovation and solving problems in real-time. Through analytical data services, data integration, platform customization, and training services, Praescient's analysts and engineers help provide solutions for clients with their data to prepare for the Data Age.